Our Brands
Welcome to our large range of designer frames. We offer our customers a selection of branded designer glasses and sunglasses at amazingly affordable prices.
Silhouette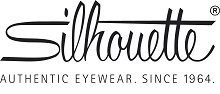 What began in 1964 as a vision of glasses as a decorative device, is today the world's leading brand of light and high quality glasses – Silhouette. This is the brand of the world's lightest glasses, made with great attention to detail, a large proportion of work by hand, an individual design approach and the use of the best materials and the latest technology. Made in Austria, they are exported to 100 countries worldwide. In 1999 Silhouette revolutionized the eyeglass world with its Titan Minimal Art glasses weighing only 1.8 grams, without screws, hinges or rims. Silhouette glasses have been 35 times with astronauts in space; they travel around the globe with the Vienna Philharmonic as well as with a number of celebrities from entertainment, business and politics.
For further information:
www.silhouette.com; www.facebook.com/silhouette
Lindberg

LINDBERG glasses are known around the world for their minimalist design. The brand is synonymous with award-winning, high-end rimless glasses and is often considered to make the best customized rimless eyeglasses in the world. Luxurious and elegant, LINDBERG eyewear is remarkably lightweight at as little as 1.9 grams, with a strong and flexible titanium frame and an innovative screw-less design.
Adidas Eyewear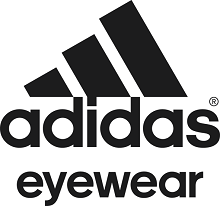 Since 1991, the company Silhouette International has been producing sports eyewear with sophisticated functions under license for the brand adidas eyewear. adidas eyewear stands for the greatest functionality and quality in the sports eyewear and ophthalmic eyewear sectors. The brand has several patents and is available in more than 100 countries. Protection, fit and design have the highest priority in sports eyewear, too. The evil eye performance sunglasses, an adidas eyewear highlight, unites all these traits.
Etnia Barcelona

Etnia Barcelona an independent brand of eyewear who has created a wide range of colors, collections and designs for everyone who wants to express him- or herself beyond the cannons imposed by momentary and passing fashion and trends. To offer a product with an intelligent design, made out of sustainable materials, with the best quality components and a great price. Because everyone has the right to wear some good glasses!

Maui Jim Sunglasses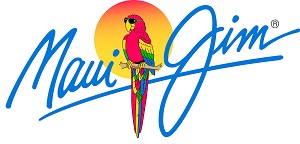 Maui Jim Sunglasses is an American-based manufacturer of sunglasses based in Peoria, Illinois and marketed worldwide. All pairs of Maui Jim lenses block all UV-Rays with their patented PolarizedPlus2 polarization technology.

Tom Davies

Tom is a British spectacle designer, designing frames for celebrities such as Ed Sheeran and Angelina Jolie to name a couple. TD offer a ready to wear range alongside a custom and full bespoke service using the highest quality materials, offering patients something special when it comes to choosing a new pair of glasses.

Maui Jim Opthalmic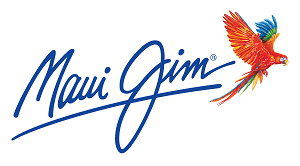 As well as their sunglass range, Maui Jim have now launched their ophthalmic collection. The collection consists of metals, acetates and rimless models. As one of the first practices in the UK to trial the product, we were very happy to hear that the ophthalmic collection does work alongside their fabulous lens technology.

Koali

Morel presents the Koali collection, a standout in the added-value niche of women's designer eyewear since 1999. Koali sees the world through eyes that are committed to evoking the essential values of nature. The name Koali comes from a Hawaiian plant, and therefore calls to mind an entire world of luxuriant flora and exotic insects, as well as a return to the authenticity of nature. Aspects of bio-design run through all of the brand's creations, which, not content with merely copying nature, seek to adapt elements of flora and fauna to the optical world and its constraints.
Woow

WOOW Eyewear is a new brand from the creative minds at Face a Face, featuring acetate and metal frames that bring positive energy into your life. Designers Nadine Roth and Pascal Jaulent show off their playfulness with this new collection that is full of color and has a great sense of humor. The temple tips of each frame are accented with metal inserts boasting a motivational phrase intended to inspire. From "Rock Me!" to "Well Done!" written in a vintage-inspired typewriter font, the phrases are your secret, hidden behind your ears to give you good vibes throughout the day.
ProDesign

ProDesign embodies the essence of Danish design - clean and sophisticated with an unexpected, fashionable look. One of ProDesign's most popular collections is the Gail Spence line. First produced in the 1980s, the line has been reissued and updated for the 21st century. Spence, an American-born Danish jewelry designer, creates lightweight aluminum frames in a lively array of colors. Her distinctive hinge design allows the arms to be interchanged so that you can create your own individual look. Discover a variety of shapes in stainless steel, titanium and plastic for men and women.
Inface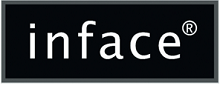 Yes, it is simply a frame! That is what we do, we use our experience and knowledge as opticians, our aestetique sense and passion when a new frame comes to life. inface is a Danish design, started in 1987 by Hans Laursen. Hans started out following in this fathers footsteps, opening his own optical shop with the intent to sell fashionable, high quality frames. He was successful in this business but wanted to give his customers a more affordable frame while still keeping that attention to detail and high quality.
Oga

Created by Morel in 1997, the Oga brand was the first line used to illustrate the group's creative potential. A Swedish designer was given carte blanche to develop an innovative concept in eyewear, taking his principal inspiration from contemporary Scandinavian architecture. The result - Oga is now a leading brand in designer eyewear. Oga mixes radical design with a subtle combination of technology and high quality materials, creating a demanding style that makes no concessions, in which frame comfort does not detract from the purity and originality of the design.
Marius Morel

Marius Morel is a collection from our French supplier Morel. Top - quality materials are used: an attention to detail and finishes that present the consumer with excellent quality products. Marius Morel is known for comfort, quality and sophistication. A mix of ladies and mens frames are available.
LIGHTEC

A combination of lightness and technology for immediate comfort: LIGHTEC optical frames and sunglasses are made entirely from stainless steel, with an exclusive screwless flex hinge system.
Jaguar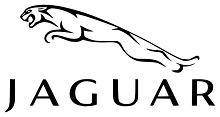 The JAGUAR Eyewear collection mirrors the unique elegance and drive of the JAGUAR sports car. Design interpretations from car to eyewear such as carbon fibre details, wood grain and interior materials characterize the collection. Lens shapes that closely adhere to the design language of the car as well as color transfers further add to the JAGUAR magic of these frames, making them truly desirable products for men.
DUTZ EYEWEAR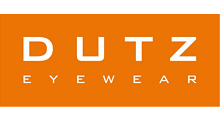 DUTZ Eyewear is a very distinctive brand, bursting with funky two- tone colours and finished in a Matt Stainless steel with Swiss coatings of the highest quality. Combine this with a eclectic mix of hand-made acetates and you have a real winner!
It is the designers ambition to make every pair of glasses a real event…
That's Dutz Eyewear…Holland's cheekiest brand of glasses.
P+US EYEWEAR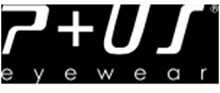 Launched in 2004, the eyewear is created to demonstrate Personality and Unique Style. P+US designers always fascinated by technology and scientific breakthroughs in modern eyewear industry.The design team always focuses on the fields of integration in materials and functional structure. P+US has won various of international design awards with its patented designs and which are the worldwide recognition of the brand design concept.
VANNI EYEWEAR

VANNI world of eyewear.
A very original and 'arty' brand, using the most sumptuous of materials in Stainless Steels and unique Italian Acetates, this beautiful collection has been the winner of many awards across the globe and is a must see to truly appreciate its qualities
VANNI is Italian design, 100% made in Italy and quality at its best.
ZooBug

Zoobug's award-winning eyewear has been developed especially for infants and children aged from 0 to 12 years. Since 2006, Zoobug has been creating colourful, handcrafted frames and sunglasses made to EU safety standards. In 2012, the brand was chosen to produce the official kids' sunglasses collection for the London Olympics (2012). "Our belief is that all children should wear properly fitting frames designed to protect their sight and let them look gorgeous!"
Tomato Glasses UK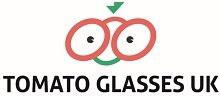 Tomato offer a range of comfortable, colourful, practical frames which have been expertly designed with babies and children in mind.Tomato Glasses are made from strong, flexible non-toxic TR90 materials. The frames display excellent elasticity and do not break easily. They come in a wide range of sizes and colours and every frame is measured and fitted correctly to the patient
Centrostyle

Centrostyle offers innovative and high-quality solutions in the optical sector. 30 years of experience on the market and our attention to the customers' requirements, together with our strong orientation towards service and quality, have allowed us to become a well-known company in Italy and all over the world. Our activity is focused on the study, research, development and production of innovative articles, based on quality, functionality, fashion and distinctiveness, to meet optician's requirements in a continually evolving market.
EyeStuff – for kids!

Update your optical wardrobe with bold, colourful and dynamic frames from the Eyestuff collection. Be seen in funky and fresh models featuring the latest trends in eyewear, with temple etching, multilayer acetates, matt effect finishes and urban patterns. These fashion-forward models are all available in a mixture of vibrant or muted hues, perfect for the cool wearer.
Wolf Eyewear

Express yourself and reveal your wild side withWolf eyewear. Our lightweight frames aredesigned with you in mind to offer comfort and style at an affordable price.
Many more styles are also available at the practice.
Next